Push-Pull | Stainless steel | Ergonomic | EMI RFI Protection | Multi-Contacts | Watertightness | Circular | Military Connector

Introduction 
---
. Description
BERNIER designed the CMA line specially for equipment in harsh environments. The CMA military connectors are available equipped with 04, 06, 10, 14 and 22 contacts, their toughness and ergonomics are appreciated in a wide range of applications.
. Applications
RADIOS – ACCESSORIES – INTERCOMS – CRYPTED DATA – OPTRONIC DEVICES – FUTURE SOLDIER – RUGGEDIZED COMPUTERS – TACTICAL EQUIPEMENTS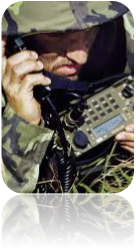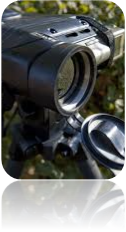 ---

SpecifiC Designs
---
. The Right Solution for your projects
CMA connectors are appreciated for their flexibility to fit customer specifications.
Our Design team is able to propose versions answering to your needs. Reinforcements can be applied in case of use in harder climatic, ergonomic and electromagnetic conditions.
The CMA line evolution led by BERNIER has come to integrate electronic modules in the connector shell to carry wireless functions or to make adaptators towards other industrial or military connectors.
Caps and backshells can also be improved to bring a better ergonomics on your configuration.
. EMC reinforcements
Options are available in order to reinforce the EMC specifications.